Setting geodes and slabs can be challenging at times but this blog will cover the two basic settings to get you started. Both require basic soldering skills.
One of my favorite projects in the studio is to set unusually shaped stones. I love the problems that these types of stones require me to solve and setting geodes and slabs fit right into this category. I have a handful of rough slabs that I have collected in the last year and have also been fortunate to get my hands on a few geodes too. Setting geodes and slabs, though they seem challenging if you understand simple basic settings you can start from there.
Geodes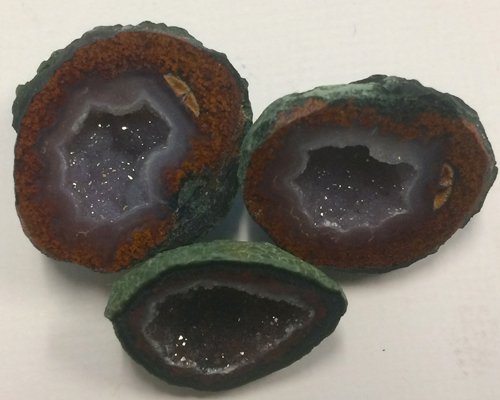 Geodes come from rocks that are cut in half, exposing the crystal centers inside. The nice thing about geodes is you never know what the center of the stone will look like. It's a pleasant surprise every time. When purchasing a finished geode they are sold in pairs so that customers have both sides of the rock, which is great if you're making matching earrings!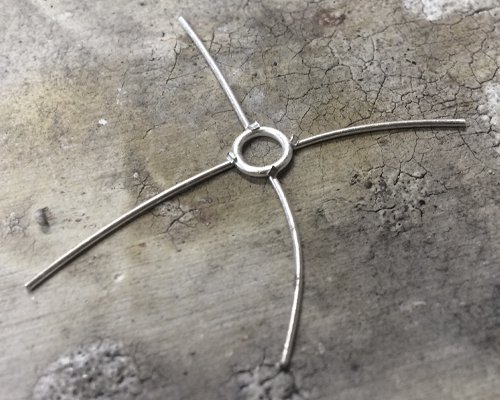 When setting a geode you need to be careful not to damage the crystals in the center. Prong settings are the most popular but the prongs can damage these crystals. The prong setting shown here was made from round jewelry wire.
The colors are so vibrant in geodes that when you incorporate them with sterling silver findings it really makes them pop.
Slabs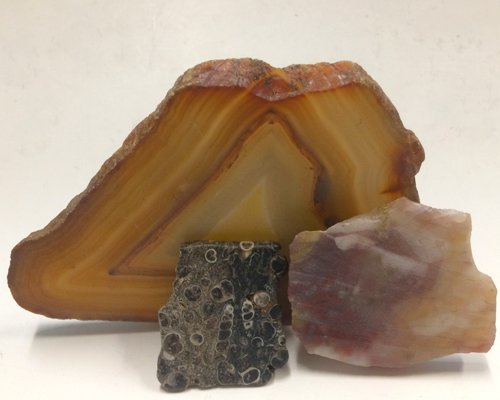 Rough slabs come in a wide array of shapes and sizes so no two will ever be the same. Although the sizes vary, tab settings are a fairly simple way to mount these types of stones.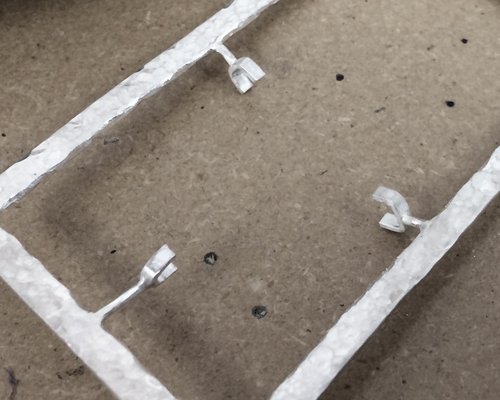 The tabs here were made from flat sterling silver wire. You can also get creative and wrap slabs in a fancy pattern sheet to hold them in place.
Balancing your slab is the trickiest part. If it leans too far to one side it can drag your piece down. When designing, try to incorporate the weight of the piece and plan to hang it at that point. Also, be careful with large slabs. They tend to be heavy and can be challenging to balance and set securely. Keep comfort on the body in mind when you design the finished piece of jewelry.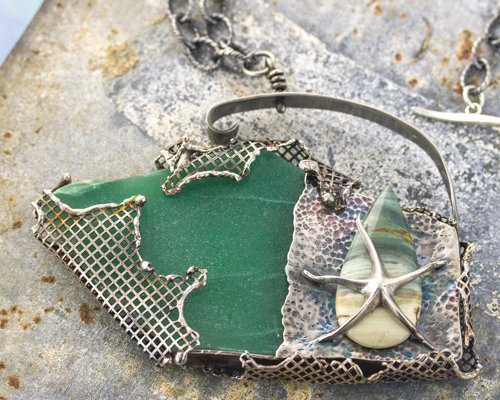 Check out one of my articles in the September/October 2018 issue of Lapidary Journal Jewelry Artist. In the article, I've set geodes using the 4-prong setting and tabs to hold a slab.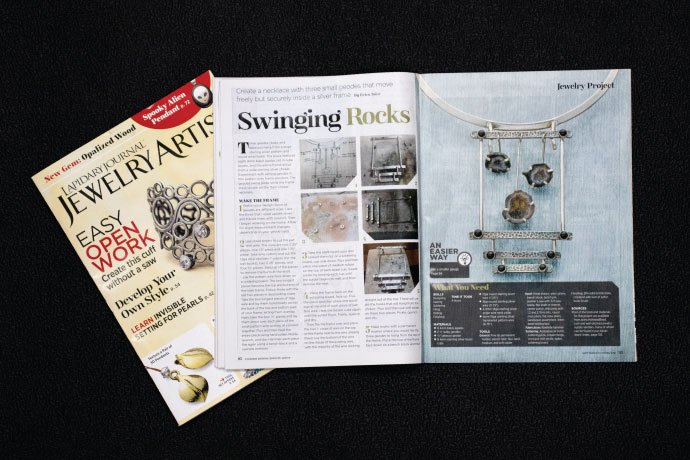 About Halstead
Supporting small jewelry businesses is what we are all about! Halstead began as a small biz in 1973 with a young family's dreams and a lot of hard work. Our purpose is to make life easy for the thousands of jewelry studios we work with around the globe. We want to take the headaches out of sourcing so you can focus on the part of your job you love most, creating beautiful jewelry!
Halstead has everything you need to set slabs and geodes. Find sterling silver metal sheet, wire, jewelry chain, and solder.
---
Additional Articles:
Eva Sherman's Spectacular Soldered Jump Rings
Rock Salt Casting As Seen In Belle Armoire Jewelry
Soldering Half Round Wire & Pattern Wire For Rings
3 Ways To Set Raw Crystal Points Using Sterling Silver Findings