We all want to be unforgettable. But, the reality is that years after buying an amazing piece of jewelry, people will often forget who made it. Fast forward ten years and they may even forget where they bought it.
Was it from that shop downtown when we went to Memphis? Or was it that gal at the festival in the flowered skirt when we were in Orlando? I don't know but isn't it the cutest ring ever! Wish I could get one like it for my daughter now.
Yikes. Missed opportunities abound! We designed this book to help you turn your clients into collectors. It will be most effective with your repeat buyers or customers who purchase high priced pieces. Make it a special gift to valued clients or a holiday promotion. We recommend giving the book to them for free and doing some of the work by attaching your business card or jewelry box tag in the very first section. You can even enter the name or description of the piece they purchase so they are sure to get it right. Then, talk your customer through the book.
1. It is cute and little.
The perfect size to fit in your jewelry box.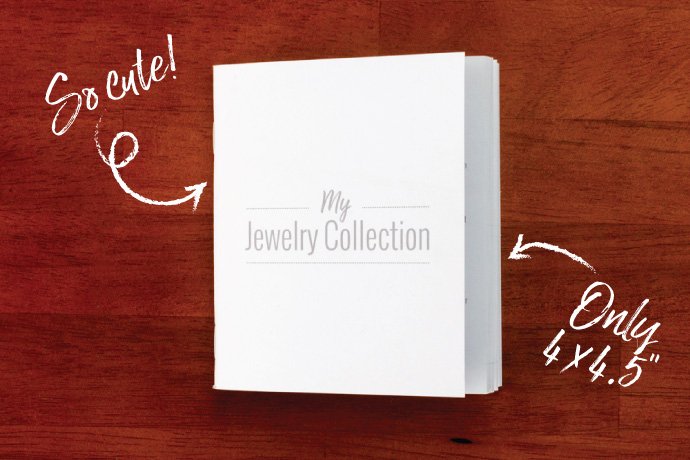 2. The back page is for your jewelry vital statistics.
Fill it out, take a picture and send it to your husband right now! He'll have your ring size, bracelet size and preferred necklace length at his fingertips next time he wants to buy you a gift.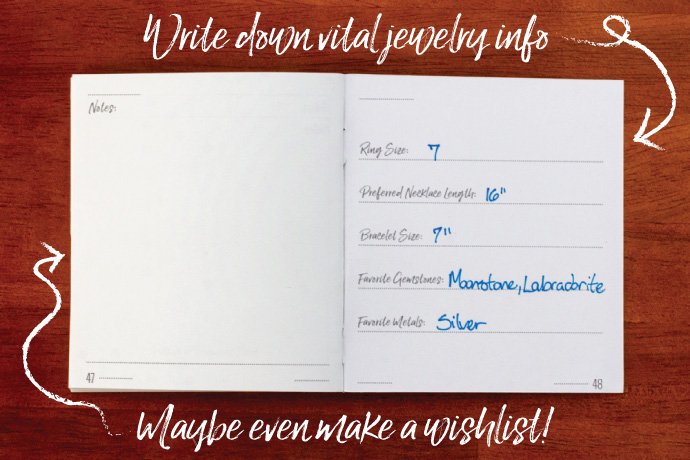 3. Add your other special pieces of jewelry
This way you can pass down stories to your daughters, granddaughters, nieces or friends someday.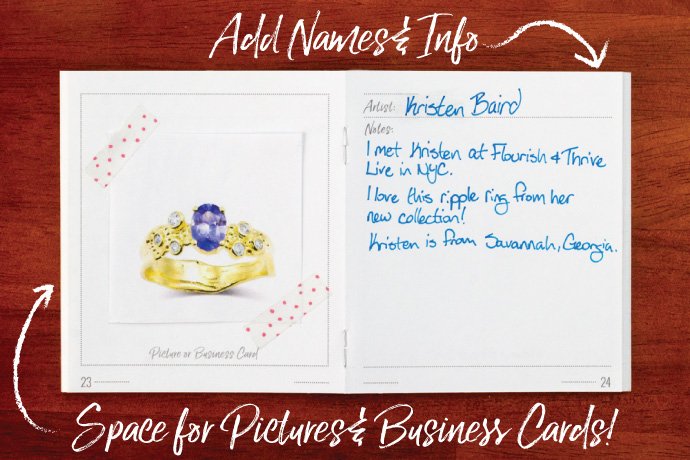 4. Make it your own.
After all, your jewelry collection is part of your story. Share your treasures with your friends and fellow jewelry lovers with the hashtag #InsideMyJewelryBox.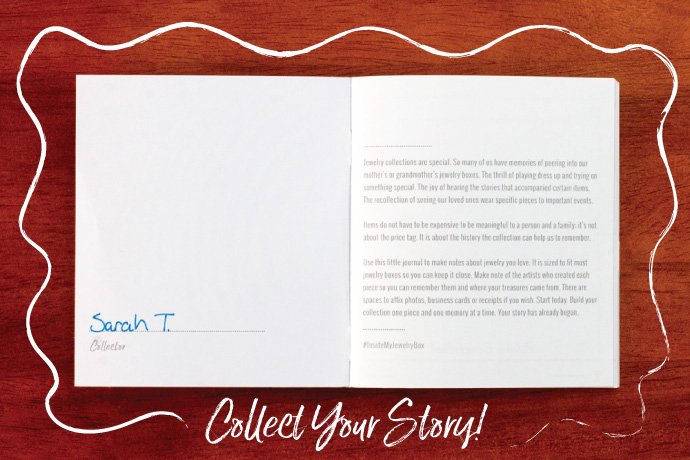 Teach your customers to have a collector's mindset. And make sure they remember you so they can keep coming back and referring their friends. Make yourself unforgettable.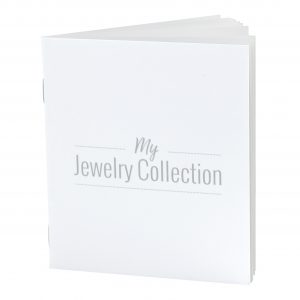 48 page booklet has room for 23 special pieces of jewelry
Jewelry artist advocacy is part of what we do at Halstead. Our mission is to help small businesses be successful. Look for features throughout our blog on how Halstead supports the small jewelry community with special projects like the Halstead Design Challenge, business development with the Halstead Grant, education through the Halstead Jewelry Blog and thousands of quality supply items to fuel your studio.
---
You may also be interested in these small jewelry business articles from Halstead:
How to Reach and Retain your Target Audience through Marketing
Jewelry Packaging Ideas & Inspiration