The coronavirus shutdown is creating unprecedented economic times. For small jewelry businesses, times ahead may be tough. We wanted to provide a list of resources for self-employed jewelry artists to check out. First and foremost, know that we are here to support you as best we can. If we stick together, we'll all make it through these hard times together and come out stronger than ever.
We'll be updating this list as the ever evolving situation changes.
Resources for small businesses:
Congress is working on a bill that would allow previously ineligible groups to file for unemployment. This includes self-employed. If you've had to completely shutdown your business, be sure to keep an eye on this bill as it passes through the system.
Check out the options available from the US Small Business Association. As part of the economic relief bills, they may be able to offer low interest rate loans to your small business.
Smart Asset has compiled a list of some of the programs each state has in place. Check out what your state has done so far here.
The IRS has implemented new rules for paid leave and payroll taxes.
Check out your governor's website to find out about developments and resources available in your state.
Check out this guide for your finances amid the Covid-19 shutdown.
Annuity.org put together a financial resource when starting a business.
Next Advisor also put together tips for launching a small business during economic troubles.
Red Backpack Fund by The Spanx by Sara Blakely Foundation will provide grants of at least $5,000 each to female entrepreneurs.
Resources for artists:
Resources from Halstead: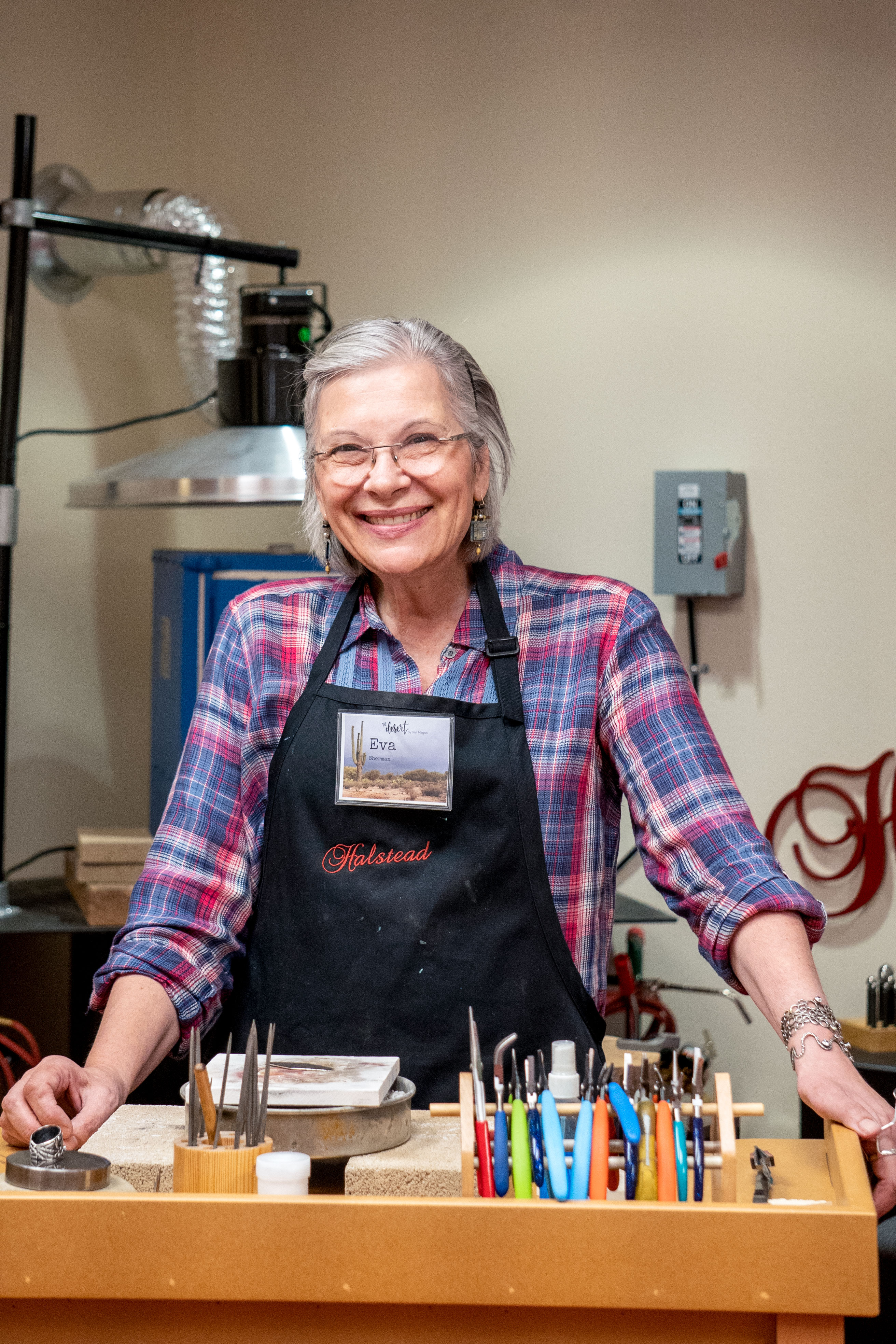 It is also vitally important that we all stay connected digitally. Check out our Facebook to connect as well as our new group, The Jeweler's Spark. On Instagram, use #halsteadmakers so we can see what project you're working on or any other fun stuff. We'd also encourage you to check out our blog with jewelry business tips, jewelry making inspiration, other resources and more.
Check out the Flourish & Thrive Podcast, they're giving lots of advice on how to handle your business during this crisis. They also have masterclasses on creating a timeless jewelry brand and how to create emails that sell that might interest you.
Some of our Preferred Teachers are working diligently to keep teaching online through social media.
Also be sure to check out some of our preferred teacher's regular online classes
We've also created connections with other industry insiders who may be able to help provide updates for your specific part of the jewelry industry and region. They're also another great place to connect with more jewelers.