This free online conference will help your business grow and adapt to our changing jewelry world.
This event will be held annually. We will be releasing 2022 dates later this year.
Register to attend any sessions you choose right from the comfort of your home or studio. Speaker presentations will be scheduled in the mornings. Topics will include small business issues and professional development specifically for jewelry artists. Join our community of makers as we all navigate the challenges of creative entrepreneurship together. We are excited to present the curated group of speakers and sessions below.
SESSIONS
Register for each session individually. Recordings will be sent out a few hours after the presentation and will be available for 30 days.
Building Community with Your Brand

Corkie Bolton

Creating Linesheets That Sell

Robin Kramer

Tips & Tricks for Selling on Instagram

Liz Kantner

A Collective Effort: Co-Marketing Through Collaboration

Sarah Rachel Brown

Why Intention is Important

Gwynne Rukenbrod Smith

Jewelry Photography with your Phone

Janelle Hinesley

Graphic Designer & Photographer – Halstead

Giving Context: Ethics & Responsibility

Panel Moderator: Angely Martinez

How to Exhibit in Jewelry Week Events

Bella Neyman

The Logistics of Exhibitions

Kate Cole & Laura Wood

3 Automated Email Sequences

Every Jewelry Brand Needs

Tracy Matthews

The Customer Journey:

Using PR to Help Customers Find You

Lilian Raji

Financing Your Small Business

Michael Dunmire

Creating Your Marketing Strategy

Kelli Greene

Marketing & Creative Manager – Halstead

Mentoring the Next Generation of Designers

An interview with Jules Kim

Opening a Storefront

Panel Moderator: Cathleen McCarthy

Is it Time to Quit Your Day Job?


Nina Cooper

Benefits of Teaching & Selling


Carmen McNeil

Pricing Your Work

Hilary Halstead Scott

President – Halstead
SCHEDULE
SPEAKERS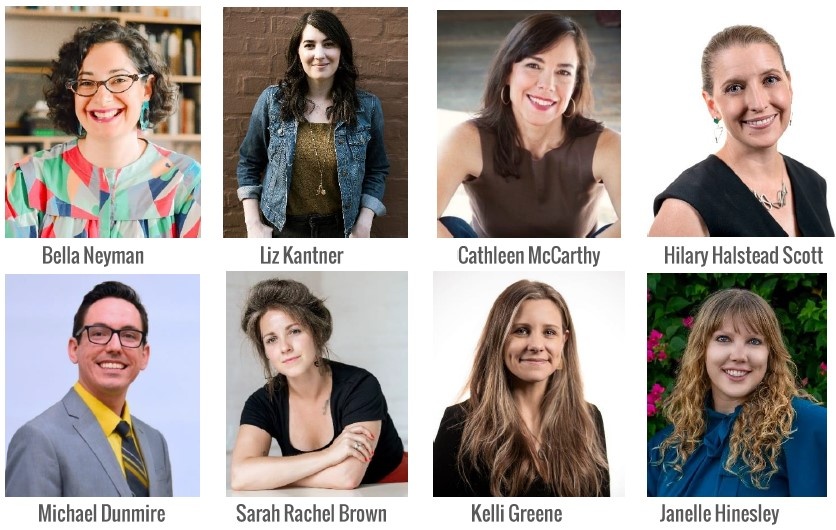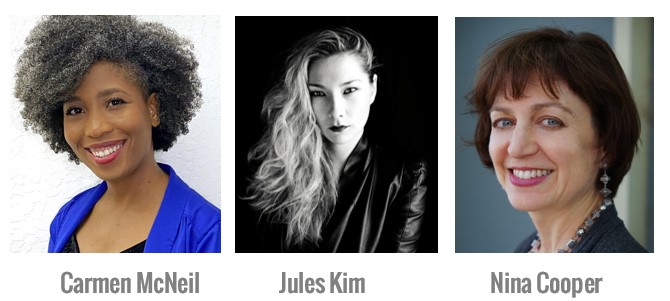 FAQs
Do I register for each session separately?
Yes, click on each session title to register individually for each presentation.You can only register for future sessions.
Will sessions be recorded?
All sessions will be recorded. You will be emailed a replay link at the end of the day with the recording. The replay is available for 30 days after the event. Recording access will be tied to your event login and cannot be shared.
How do I login during the event?
You will receive an email 15 minutes before each presentation with the link to the webinar.
Can I share recordings or presentation slides with my students?
No, our speaker agreements only allow access to registered conference attendees for 30 days. However, students are welcome to register and attend any sessions they wish.
Can we ask speakers questions during the presentations?
Panel format presentations will not be set up for Q&A in real time due to time and technology constraints. But all other presentations will have about 10 minutes at the end for Q&A. A session moderator will monitor questions posted via chat and channel them to speakers during that time. We will also be hosting discussions on Instagram after each session concludes. Follow the #JewelryBusinessForum hashtag to join in.
Where can I find more information on jewelry business best practices?
Each of the speakers participating in the Jewelry Business Forum is a recognized expert in their topic area. We encourage you to visit their business and organization websites to connect with additional resources. The Business section of the Halstead Jewelry Blog has dozens of articles on small business topics for jewelry artists. We also offer the free Jewelry Business Plan Toolkit, a resource guide to help you start writing your own business plan.
Will you be offering the Jewelry Business Forum again?
This event was developed in direct response to feedback from our audience on the need for more diverse leadership in the jewelry field as well as more free resources for business development. Thank you for your constructive comments. It has been a wonderful discussion that led to positive changes. We will be soliciting feedback from all conference attendees to determine whether this event should continue and how we could make it better.