Custom Logo Tags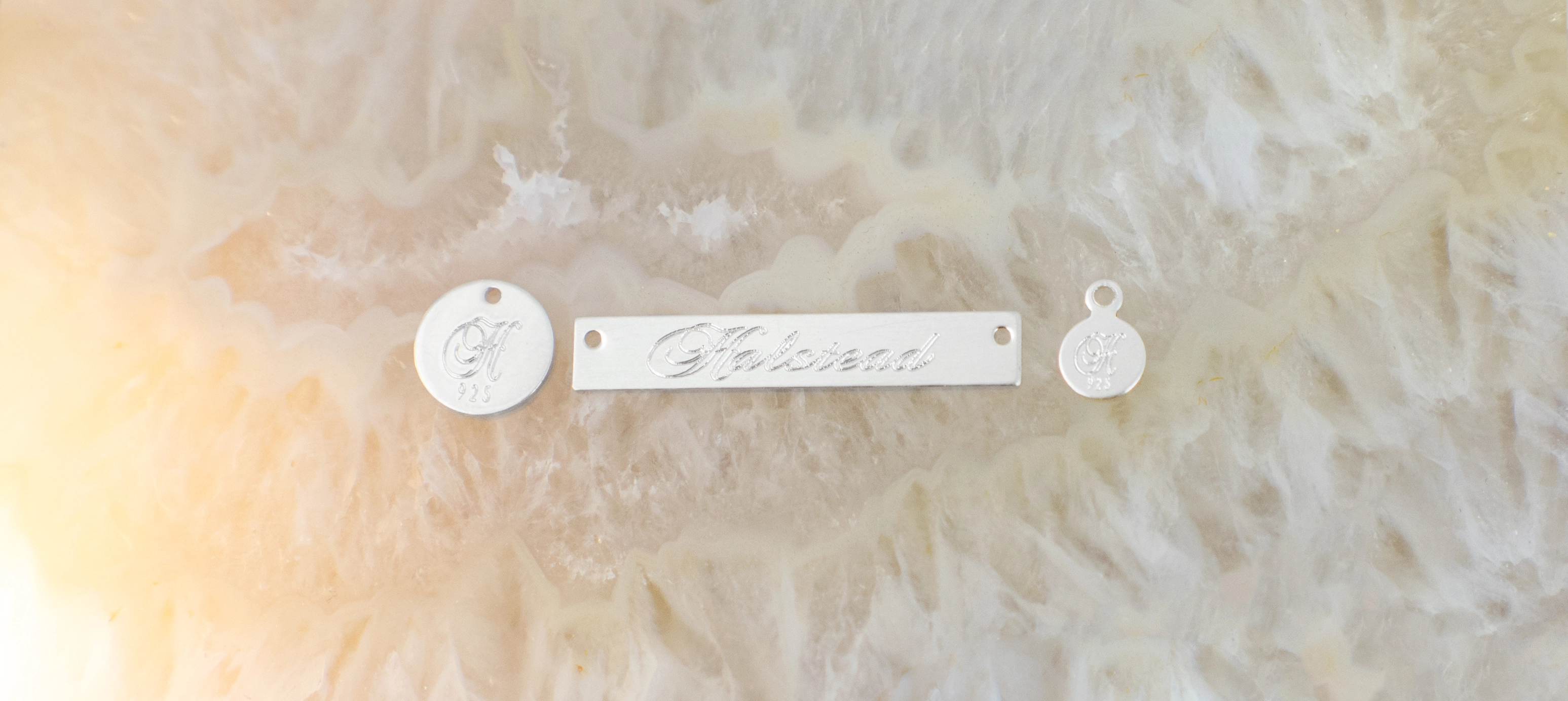 Start your custom engraving project today!
Make your jewelry unforgettable with custom logo tags that clearly identify you as the maker. Logo tags are a critical branding tool for your studio jewelry business. Now, sourcing custom tags is easy and affordable thanks to our new engraving options.
It's a horrible thought as a jewelry maker, how could a customer forget who made their jewelry? It happens all the time. Most people only have vague recollections of the occasion when they received a jewelry gift or maybe where they were when they bought a favorite keepsake. Sadly, the maker's name is often forgotten after just a few months. That means you are missing out on repeat business and referrals.
A custom logo tag makes your handmade jewelry unforgettable. Years later, clients can identify who handcrafted their work and return for other purchases. Don't miss out on sales opportunities. Use a maker's mark on all your work.

Getting started is easy. You already trust Halstead for your silver jewelry supply needs. Work with us on your custom logo tag solution. Request a quote today.
Step 1:  Choose a Tag
We offer custom engraving on sterling silver logo tags. Choose from the following items or request another tag.
Step 2:  Submit a Graphic
To start your custom engraving project, we need your logo graphic file for artwork set up. We will send you up to 5 sample pieces via 1st class mail at no additional charge as part of the $25.00 set-up fee.
Step 3: Approve Your Proof
Once you approve a proof, you are ready to order and re-order logo tags whenever you need them. Engraving fees are in addition to the cost of the logo tag blanks and are tiered by quantity level. The minimum order is 100pcs per tag. Using the chart below, a 100pc order would incur $35.00 in engraving fees plus the cost of the stock items.
Qty           Fee/pc
100-499    $0.35
500-999    $0.25
1000+       $0.20
Step 4:  Place an Order
Email service@halsteadbead.com with your tag choice and logo to start your custom engraving project today!
Shop chain now to create your own layered necklaces, charm bracelets and more.
Testimonial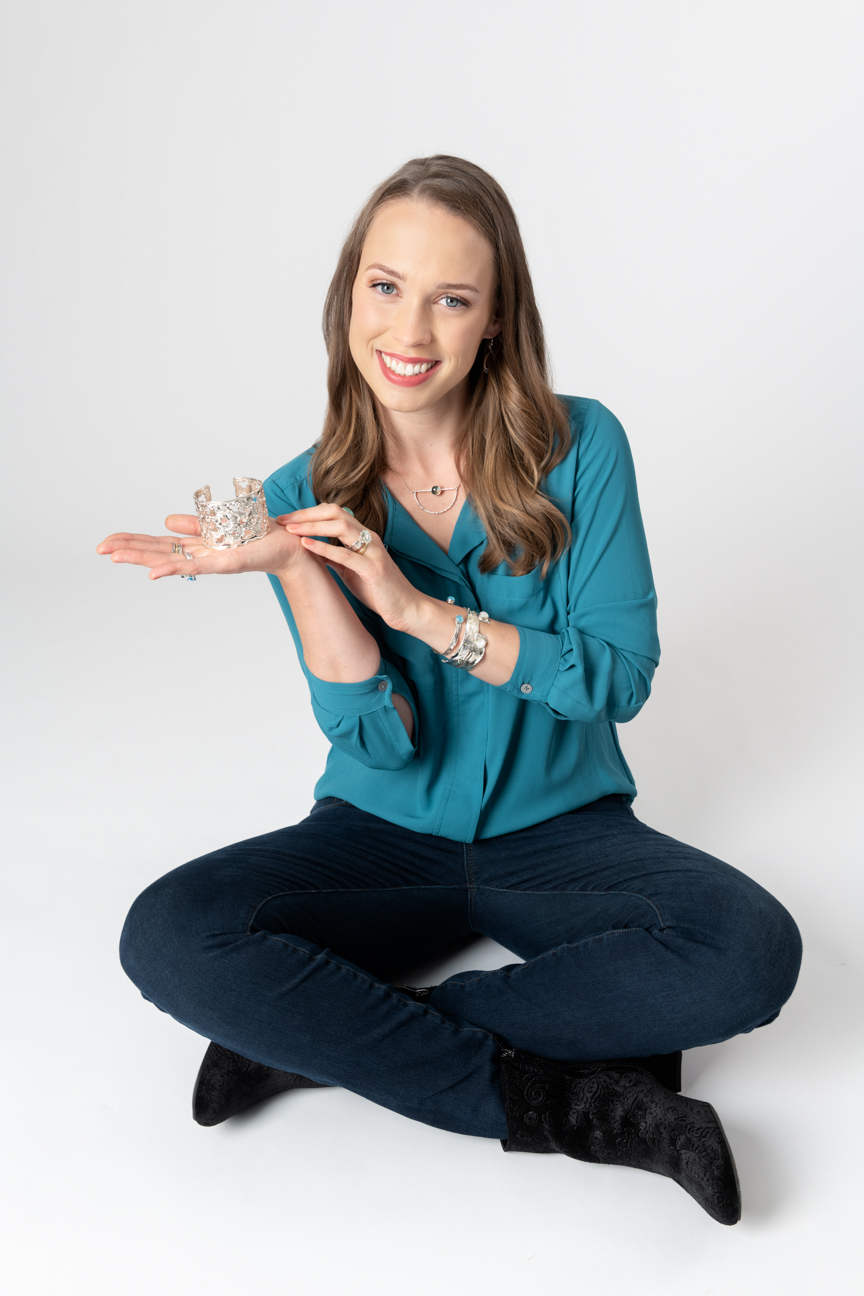 "Any way that I can add my branding to my work is key for me! Attaching your logo to your work also adds a level of sophistication." - Kristen Baird
---
Related Blogs
Check out articles about jewelry techniques, tools, career services and more.