Tara Hutch Jewelry - 2016 Finalist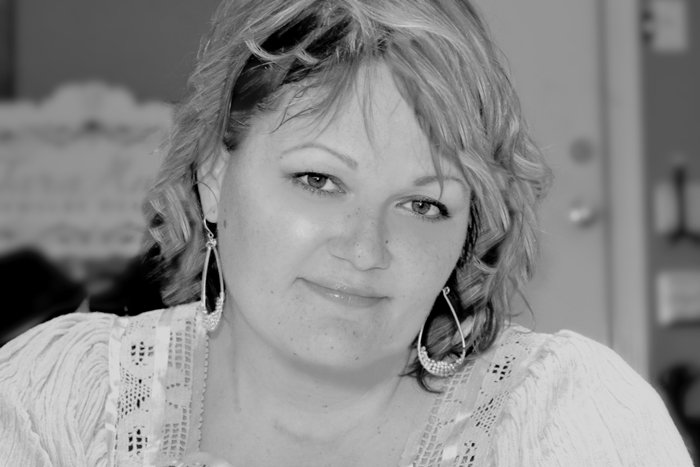 Halstead Grant Top 10 Finalist Tara Hutchinson, owner of Tara Hutch Fine Jewelry, is a wounded veteran turned jewelry designer.

In 2006 in Baghdad, Tara was serving as a Military Police Officer when an improvised explosive device her Humvee and she nearly died. She lost her right leg, suffered from a movement disorder, traumatic brain injury, third degree burns, back injuries, and PTSD. Through beading for occupational therapy, Tara discovered jewelry making.

Hutchinson's grit and tenacity kept her moving and within a year, her movement disorder was almost undetectable. In the process, she discovered a career path that fills her soul as an artist and gives back to people in jewelry with a feel-good-about-yourself message. She crafts modern, one-of-a-kind designs using gold and silver and color gemstones like opal, apatite, chrysoprase, morganite, and aquamarine. She says that like life, most of her jewelry is not perfectly symmetrical or smooth.
---
EC Design Studio - 2009 Finalist
EC Design Studio is an emerging jewelry studio to watch. Emily Johnson's brilliant collections will surely be available in fine galleries all over the country before long. Her work mainly consists of sterling silver with solid gold and diamond embellishments. Johnson, a Minneapolis native, is a credit to the burgeoning craft culture in Minnesota.
My favorite collection is Cells and Windows, which combines raw hammered metalwork with intriguing geometric accents. The collection is aptly named. The creations in Cells and Windows demonstrate the studio's tag line, "jewelry metalwork sculpture." Emily composes her pieces like sculptural art with clean lines, great contrast and utter simplicity.
Half Moon Ring
2019 Photo Update

Cell Cuff w/ Diamond
2019 Photo Update

Heart Studs
2019 Photo Update
Johnson's second primary collection is Hearts and Wishbones. The collection centers around an anatomical heart focal piece that is truly provocative. The silhouette is instantly recognizable with a mechanical appearance that adds to the interpretive depth of the design.

At a very young age, Johnson has already established a signature style that is evident across her broad selection. Her work is available through her website and at craft galleries throughout Minnesota.
---
Anna Balkan - 2009 Finalist
Call it nerve, vivacity or chutzpah. Whatever word you choose, it is clear that independent jewelry designers have something special that drives them to succeed. All entrepreneurs struggle against the tide of risk and uncertainty on a daily basis. Those who succeed have my utmost respect and admiration. Halstead Grant finalist Anna Balkan is one of those designers.
Meet Anna
Anna Balkan has endured more adversity than most design entrepreneurs, which is saying a lot. She arrived to the United States from Russia seventeen years ago without any money or English language skills. From this humble beginning, Balkan tenaciously fought for a better life by dedicating herself to hard work, a college education, a consulting job with a prestigious firm and now the creation of her own business. Her energy and charisma are palpable when you're with her. Her passion for life is evident in her story, her tireless work for her business and, of course, her designs.
Ivy Bubble Earrings
2019 Photo Update

Woven Gemstone Ring w/ Pyrite Rose
2019 Photo Update

Arianna Large Bubble Necklace
2019 Photo Update
Anna's Jewelry
Anna Balkan designer jewelry is feminine and colorful. She creates each piece with a multitude of gems and pearls bound together with intricate wire work. Each piece exudes the same verve as Balkan herself. Her line is enormous with jewelry pieces available in every color combination under the sun. Each pretty bauble begs matches perfectly with a sun dress or evening gown. Or, adding an Anna Balkan piece to a business ensemble is the perfect way to flash elegant style along with conservative attire. Balkan's work has been featured in national fashion magazines and is for sale at fine boutiques around the country.

But Balkan's story does not end there. While her career in jewelry design continues to flourish, Balkan has developed a new flair for philanthropy. She previously sat on the board for STOP International, a non-profit dedicated to stopping human sex trafficking and providing social services to rescued victims. This worthy cause is close to her heart since so many immigrants from her native Russia are exploited through trafficking around the world. She has also designed a signature necklace to raise awareness and donations for the charity.
---
RockLove - 2009 Finalist
Everything about RockLove designer Allison Cimino screams "ENERGY!" with a capital "E." Her line is a frenetic compilation of original works and collaborations with edgy appeal. RockLove designer jewelry is casual and accessible with an emphasis on layered looks and iconic symbols.

2019 Update: Since her Halstead Grant days, RockLove has created jewelry collections for the likes of GameStop and Shop Disney.

I'll admit it, when I first read about RockLove and her extensive product placement I had to go to the internet a dozen times to look things up. I never thought I would feel so old already! Skinny Puppy, Repo The Genetic Opera, Keana Teixera....who are these people? ...Kat Von D, September Mourning, The Creep Show...Miley Cyrus, Fran Drescher, whew, at least I know a couple....the list goes on and on and on. Plus, she throws around words like "steampunk" and "emo." Huh? This girl moves and shakes in circles I have never even heard of and customers order her designs so fast that she sells out of limited editions as fast as she releases them.

After I came to grips with the fact that I am not nearly so hip and trendy as I once believed, I learned that all these minor and major celebrities are part of underground music and counter culture scenes with huge followings around the country. Not every jewelry designer dreams of being in Vogue after all. RockLove is rockin' all over glossies like Bust, VenusZine, Fangoria, Gothic Beauty and Rebel Rodz. Instead of traditional trade shows like JCK and New York Gift she made a killing at Ink-N-Iron and the Viva Las Vegas Rockabilly weekend.
Balloon Pooh Earrings, 2019 Photo Update

Minnie Mouse Bow Necklace
2019 Photo Update

Snow White Dagger Heart Ring
2019 Photo Update
About the Designer
Allison is a talented wax carver and caster with a penchant for adapting time-honored motifs into modern interpretations. Bands frequently contract her to design the official jewelry for their tours. Her work is undoubtedly trendy but grounded in traditions that have widespread appeal. Perhaps for that reason RockLove's fashion jewelry success can be attributed to the brand's ability to transcend individual niches and appeal to a cross-section of sub-culture scenes. Fashion cohorts as varied as Punk, Victorian, Rock, Goth, Rockabilly and Steampunk equally adore her jewelry designs.

Together, these groups form a substantial following of jewelry consumers loyal to RockLove. Allison's blend of prolific collaborations and rock style is a winning combination. She has a completely original way of operating that breaks with every business and jewelry industry convention I know; but, some things are meant to be broken.

In conclusion, as Allison would say, I will sign off with rock and love. Keep rockin' Allison, we know to expect great things from you.... I would attempt a fist bump here, but I just might hurt myself.
---
Julia Failey - 2008 Finalist
Julia Failey is a hot new jewelry talent who is making a name for herself through great PR and her line of sustainable jewelry. Failey meticulously handcrafts her designs using reclaimed precious metals and Earth-friendly manufacturing techniques. Moreover, she uses the natural beauty of the plant and animal kingdom as her inspiration.

The Julia Failey collection includes a broad range of focal silhouettes. Her trademark lotus, rose and wing designs are unmistakable and are favorites of the celebrity set and fashion publications. The dragonfly wings shown here are one of my personal favorites.
Red Diamond Rosette Studs
2019 Photo Update

Opal Druzy Cuff
2019 Photo Update
You can find Julia Failey's work on her retail website or at many fine boutiques in the Chicago area where she is located.
---
Keren Jewelry - 2006 Finalist
What do aspiring jewelry designers daydream about? I can venture a few guesses...
A) See your jewelry rock the runways at New York Fashion Week for a major designer
B) Go bi-coastal and rock the runways at LA Fashion Week too
C) See your jewelry on a rock star performing on Good Morning America
D) All of the above
Keren Peled of Keren Jewelry must be pinching herself because these daydreams have become reality since she became a Halstead Grant finalist. Plus, she has received great fashion press coverage and achieved international product distribution. Wow!
Keren Jewelry's trademark style is a blend of macrame knotting and intricate mesh wirework. She creates delicate and ethereal pieces of gold filled, sterling silver and gemstones. Her collections are inspired by anthropological periods in the history of jewelry.
My personal favorites are Keren's cuff bracelets which brilliantly merge hammered frames with crocheted wire mesh. They are the perfect accessories for the latest bold cuff trends. Watch the runways, I think there is a lot more Keren Jewelry to come.
Gold Earrings with Garnet
2019 Photo Update

Gold Affirmation Necklace
2019 Photo Update
---
These talented jewelers were finalists for the Halstead Grant. Learn more about this grant for new jewelry businesses at grant.halsteadbead.com. Meet the winners of their respective grant years: 2006, 2008 (Bridgland Studios - no profile available), 2009, 2016.

Subscribe now for the latest on the Halstead Grant, jewelry making tips, jewelry business tips and more.