We sent some sterling silver earring making supplies to Halstead Preferred Teacher Nealay Patel and asked him to work his jewelry making magic. These globally-inspired tassel hoops are the trendy result! They're simple to make, but they pack a dramatic punch.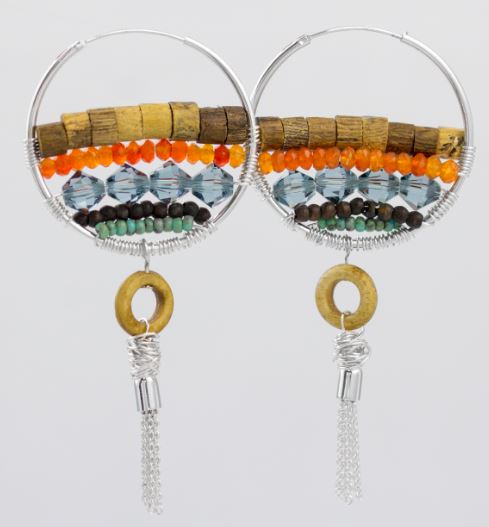 Nealay says, "This technique is perfect for wire wrapping beads between the earring space. Simply use a 2ft.-length of 26 gauge dead soft wire and wrap a coil from one side of the hoop to the other. Think about layering wood, gemstone and seed beads to express what the earth or sea would look like for you. I absolutely love these earrings and there are endless combinations of beads and supplies you can use!"


We love the way Nealay brought color into a collection of sterling silver earring making supplies. If you're looking for color inspiration, try uploading a favorite photograph to a site like Canva.com or Pictaculous.com to generate a color palette. The resulting hues could spur you to try a new combination or remember an old favorite. Then, you can choose beads in those colors and try Nealay's easy technique.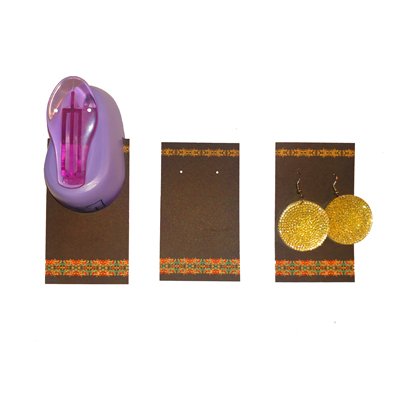 Our earring card punch tool makes it easy to make your own earring display cards to coordinate with your earrings. The double post & earring wire punch tool shown here punches holes that are 1" apart. Most earring findings will fit through the holes. The tool is versatile: you can also use a punched card to show off a pretty pendant on a chain or a short string of unique handmade beads.
Nealay is the author of Jewelry Designs with Knitted Wire: Explore the Possibilities; Jewelry for the New Romantic: Unexpected Techniques with Crystals and Beading Wire; and Jewelry Made with Wire & Fiber. He also teaches jewelry making via Facebook Live. Find updates on his next online tutorial at Beads & Bubbles.
For more global inspired jewelry, check out Anne Potter's Global Style Jewelry.
---
Subscribe now to be the first to know about new inspiration articles such as: