One of my favorite artisan bead companies is Earthenwood Studio, the brainchild of Melanie Brooks. Fall is the perfect time of year to draw inspiration from seasonal beauty and the cozy feel of Earthenwood. So, here I am sitting down to play with some of Melanie's gorgeous porcelain creations, plated chain and a pile of Tierracast pewter findings.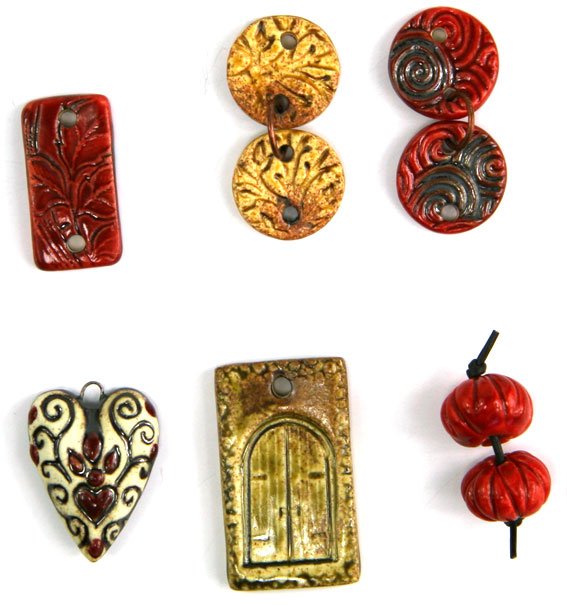 One of the coolest things about our large silver plated chain footage is that the steel links are unsoldered and very hard. That means they can easily be used as jump rings that hold firmly together and seamlessly link the design elements in a piece.
Earthenwood Studio has a great selection of porcelain beads and complementary links that work well with the current asymmetrical trend. Components are easy to visually balance with both color and size. I love Melanie's door pendants. They add a new dimension to the lock and key charm trend. The old doorways suggest mystery or perhaps a hidden secret. Love it.
I also love the romantic feel of the Heartfire pendant. Many Earthenwood pieces have a storybook fantasy feel to them. The designs are sweet without being childish. This pendant just begs to be touched and held like a lucky love talisman.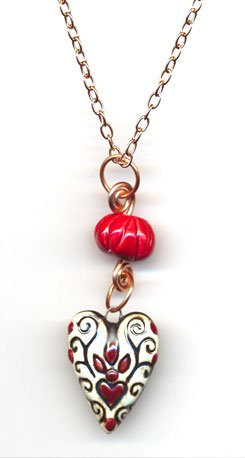 Visit Earthenwood Studio today to purchase some of the porcelain pieces shown here. And of course find chain, findings and jewelry supplies at Halstead!