Turn your love of jewelry making into a business! Tracy Matthews from Flourish & Thrive Academy and Thrive by Design provides a thorough checklist on how to make a successful jump from jewelry making as a hobby to jewelry making as a business.
You've got a passion for making jewelry and nothing makes you more excited than getting compliments on your designs. Maybe you want to start a jewelry business instead of just making jewelry as a hobby and giving it to family and friends.
That's a great idea and I have great news, it's possible.
The jewelry industry is growing around 5-6% per year and is expected to be close to a 300 billion dollar industry by the year 2020. So there is definitely room for emerging, independent designers to launch successful businesses successfully.
However, starting a jewelry business without any guidance gets overwhelming fast which is why we're giving you all the essentials for getting your jewelry brand started. You just need to set your business up the right way. Here are a few tips to get your business up and running in no time.
Step 1: Get Your Business Organized
For absolute beginners, you want to make sure your jewelry business is set up for success.
Here are a few things to make sure you have in place before you make your first sale:
Decide on your business entity and register your business with a DBA, LLC or S-Corp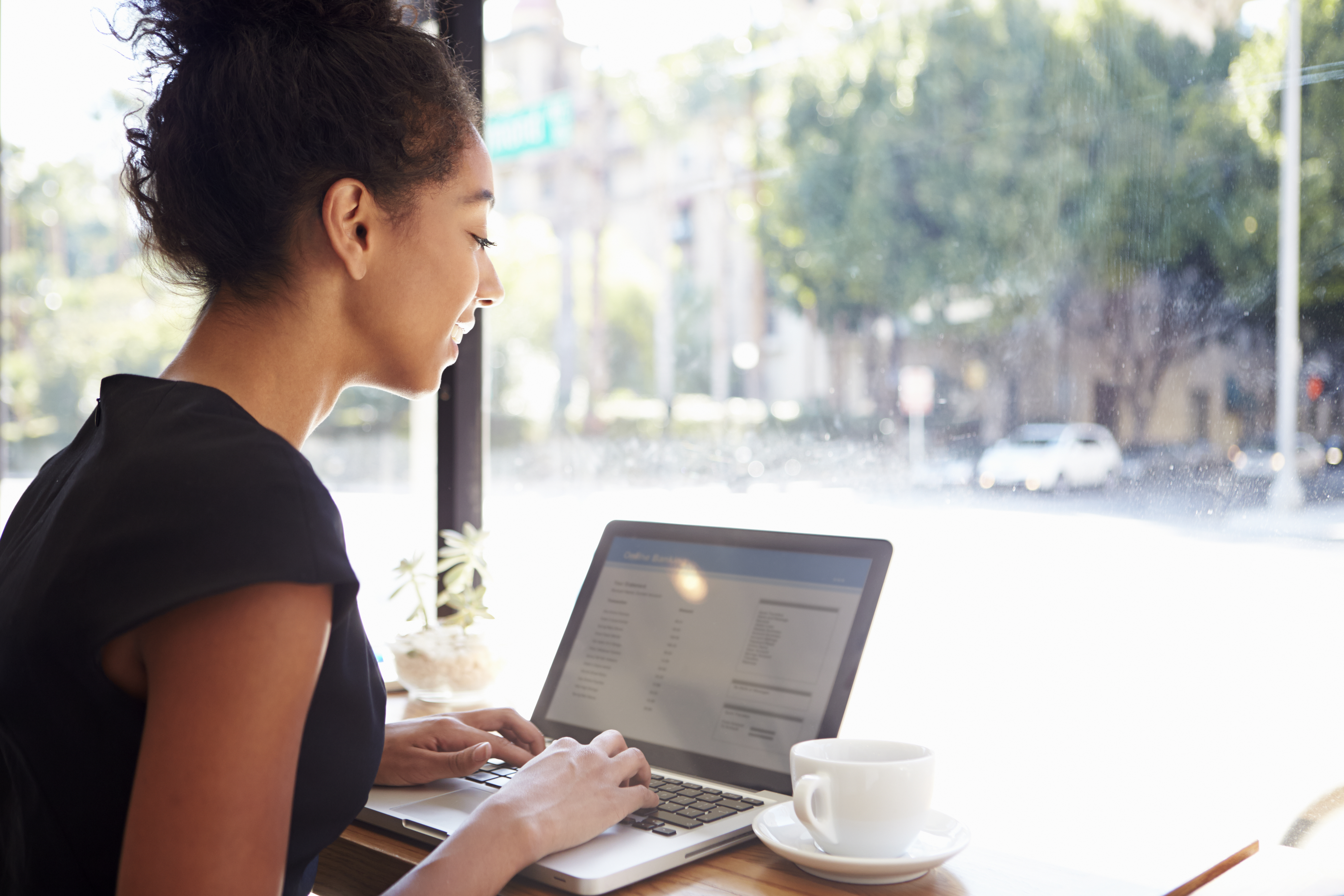 Your business structure or entity structure depends on how much profit your business makes, so make sure you consult with a CPA for the best advice on business structure. Keep in mind this can change over time.
Get a separate Tax ID from your Social Security Number
Once you form your business entity, you can register for a Tax ID that is separate from your Social Security Number. This is a great idea, especially since you can use this Tax ID instead of your Social Security Number when working with vendors, suppliers, and reporting taxes. It's how you officially start your jewelry business!
Apply for a Resale License or Certificate of Authority
If you live in the United States, you must have a license to collect tax in your state. The name of the license will vary state by state. Some suppliers will require a copy of your license to open an account.
Open up a business bank account that's separate from your personal account
Once you have your DBA or other business entity in place, you can open up a separate business bank account. It is very important in the eyes of the government that you separate your business income from your personal income.
Use your business bank account to pay for business expenses like supplies, overhead, and any contractors or employees you work with.
Now that you have some of the basic "business foundations' lined up, let's move on to the fun part of your new jewelry business!
Step 2: Clarify Your Brand Foundation
I'm not going to lie to you, building a successful jewelry brand takes more than having great designs. Just think of all the different brands out there competing for attention!
Don't let this intimidate you because the brands with the best foundation and message always rise to the top. We have helped thousands of jewelry brands launch successful, profitable jewelry businesses every single year by getting clear on this ONE concept: Who, What and Why.
When you get this right, it gives you a HUGE leg up on the competition because your brand is about more than just jewelry, it's about creating a connection with your dream clients.
The WHO, WHAT and WHY are all connected and inform each other to build an unforgettable jewelry brand.
Let's break this down.
Know WHO you design for
You hear the term "Target Market" everywhere these days. Maybe you even defined one for your jewelry brand? Here's a common one, "women in their 30's who live in a big city and love fashion."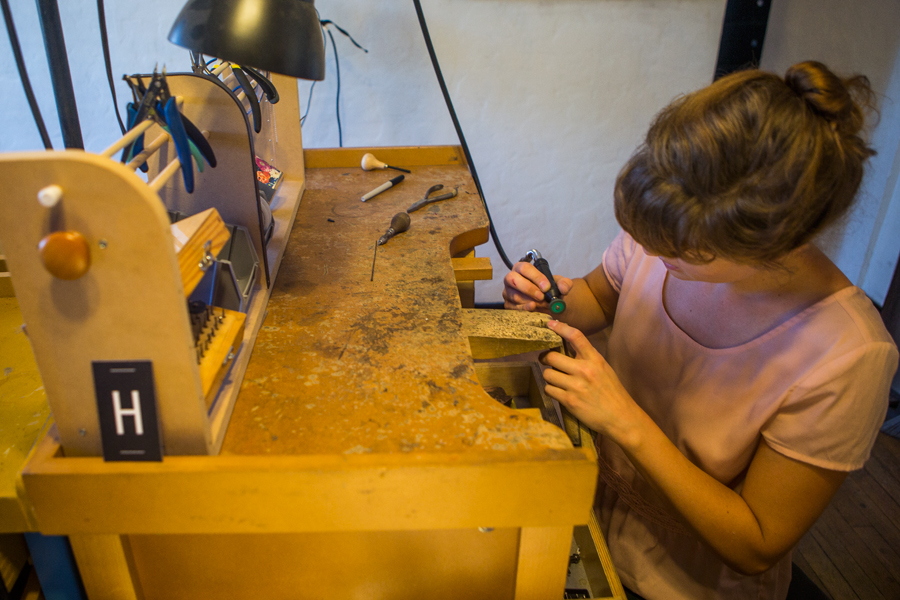 However, think about how many people YOU know in their 30's, living in an urban area, who like fashion. Even though they look the same on paper, they are very different people and they probably buy jewelry for very different reasons.
Knowing your "Target Market" is a great start, but what's really going to move the needle in your marketing and get you consistent sales is understanding your DREAM client.
This all starts with creating ONE Dream Client Avatar so you have a crystal clear idea on who they are - which completely informs their buying psychology. Once you can define this and dial it down into just 1 person, you can attract many more people like them to your brand.
It's genius! Trust me on this one.
Know WHAT your brand stands for
When you start a jewelry business, it has to be about more than just jewelry. Having a baseline for your messaging and brand communication all starts with having a solid mission and vision statement backed by the core values of your company.
Sure, you design jewelry but what does your company stand for? Is there a bigger philanthropy component? Is it to create a connection with lost loved ones? Maybe to inspire hope or confidence?
The foundations of this lie in a solid Mission and Vision Statement backed by no more the 3-7 Core Values that your business is built on.
Know Your WHY
According to Simon Sinek, great companies are focus on their WHY first as opposed to the what and the how.
Sure you design beautiful jewelry that you might sell at craft shows, but WHY should this really matter to other people?
This concept is simple and complex at the same time. Nailing this down for YOUR business is one of the biggest game changers in your marketing strategy because you become more than a jewelry designer, you're a person your Dream Client can relate to.
Just like knowing the WHO in your marketing, knowing your WHY will help you consistently attract the right clients to your jewelry brand. This helps you increase your sales and decrease your headaches down the road.
Step 3: Develop Your Collection & Branding
This concept of WHO, WHAT and WHY also informs the visual branded aspects of your company.
When many designers think of "branding" what first comes to mind is a logo and maybe a color scheme. Yes, that's part of it, but it runs so much deeper than that.
So let's dial some of these down:
Visual Branding Basics
Your visual aspects need to connect with the WHO, WHAT and WHY of your brand. That's why it's important to be clear on that before ;developing your brand assets when you start a jewelry business.
Brand assets include your collection (we'll talk about that next), your logo, brand colors, fonts, packaging, and anything else you use to promote your business.
Start with brand logos and colors first and the rest will follow.
Photography is a huge part of your brand and should be done by a professional if possible. Clean, white background photography is best for websites, PR and sales emails so you can very easily see the jewelry, design, and color. Lifestyle photography and model shots are great for social media and lookbooks.
Your website is your #1 marketing tool - regardless of your business model. Use a robust e-commerce platform, like Shopify, to set your business up right.
Cohesive Collection Basics
If your jewelry business started as a hobby, you might not understand the principles of designing and curating a cohesive collection. Regardless of whether you're actually selling jewelry online or offline, it's important to have a collection that makes sense to the consumer if you want great sales.
A cohesive collection is comprised of a signature style or look and has a mix of statement, gateway, and upsell pieces at varying price points.
Great collections start with quality materials sourced from wholesale jewelry suppliers like Halstead. Be sure to perfect your craftsmanship so you can deliver jewelry to your clients that will meet or exceed their expectations.
The Right Pricing
Here's the thing, the biggest mistake most emerging and newbie designers make is that they undersell their designs without even knowing it.
It's true. If you don't understand the correct jewelry pricing formulas, you will end up selling wholesale prices direct to consumer. Then, you'll throw your hands in the air and say, "there's no money in the jewelry industry!"
I see it happen all the time.
There is no "one size fits all" pricing formula when you start a jewelry business, but here is a standard guideline: price first for wholesale. Then, markup to a retail margin at least 2x the wholesale price, but ideally 2.5x wholesale. That's the price you should sell your jewelry at on your website and at shows (aka direct to consumer)
Step 4: Build Sales Confidence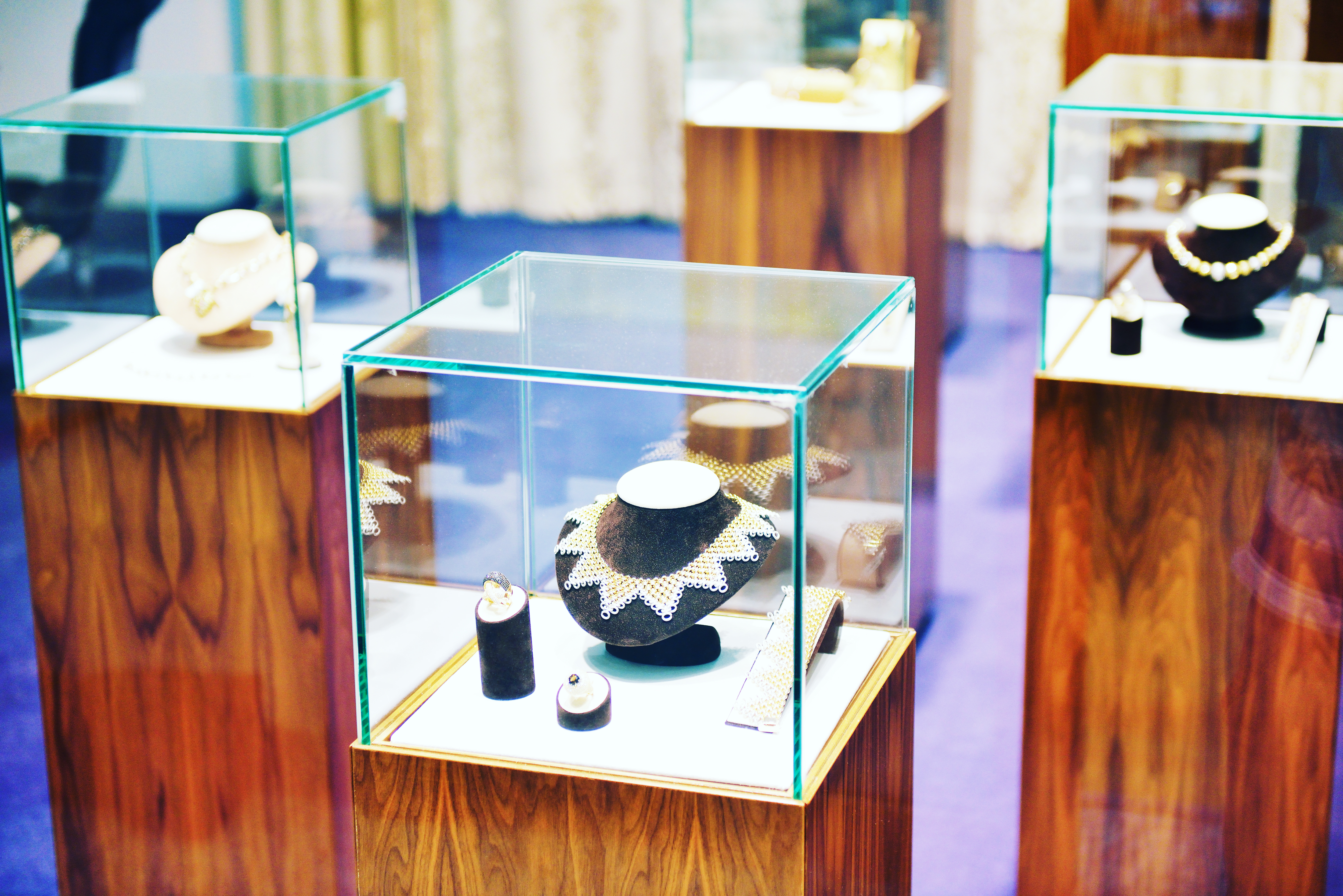 Without sales, you don't have a business. It's essential that you build sales confidence from the "get go" so you aren't afraid to put yourself out there.
The world does not need another "starving" jewelry artist. We need more thriving jewelry artists!
Sales Mindset
The first way to build sales confidence is to focus on your sales mindset. Meditate, practice sales affirmations, and actually get out there and sell!
It's been said that it takes 6-10 touches before an interested prospect will buy from you.
So if you're giving up after 1 or 2 tries, you're almost never going to get a "yes"! Persistence pays off big time when it comes to sales, so don't get discouraged.
Sales Tactics
Sales happen in a variety of ways, often through sales calls, emails, text, messenger and in-person meetings.
Create an outreach plan and stick to it! This builds your resilience muscle by focusing on sales activities every single day.
Take Daily Action to Make Your Sales Goals
If it's not scheduled, it's probably not happening. Everyone is busy so you need to get serious about your sales efforts when you start a jewelry business.
Block out time in your calendar every working day to call customers, outreach to potential clients, and focus on Revenue Generating Activities.
Step 5: Create a Marketing Plan that Works
There's one Golden Rule with marketing and it's simple: Always Be Marketing!
Marketing consists of everything you do to get your brand in front of potential customers (and previous ones, too).
PR, social media, blogging, email marketing, and paid advertising are some of the most common ways independent jewelry brands get the word out about their business.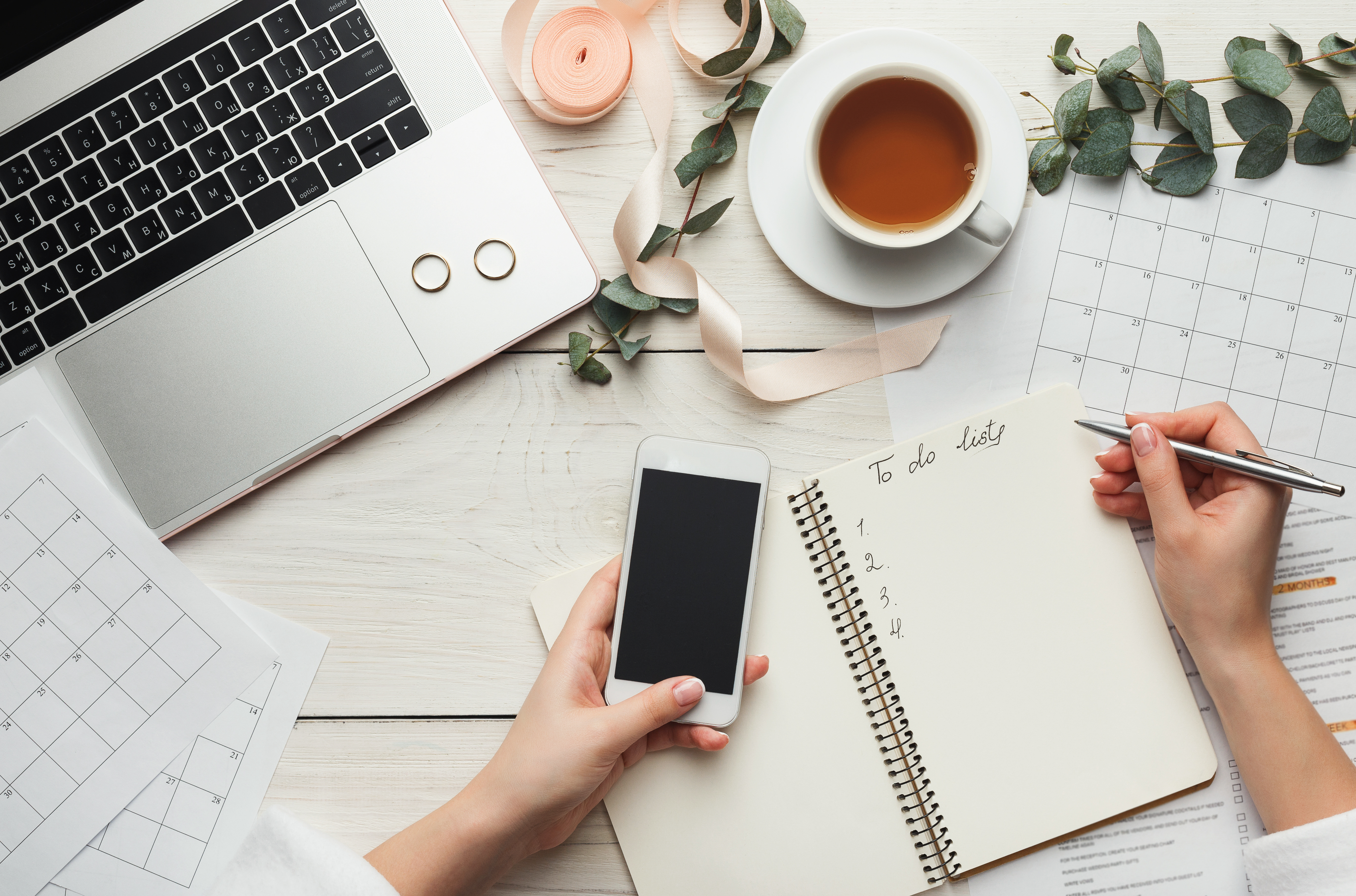 But the truth is, you can easily get overwhelmed if you don't plan in advance and get organized with a Marketing Calendar or plan.
Here's a simple way to get your marketing started:
Create a marketing plan
Map your marketing plan out in a google calendar or spreadsheet
Use social media scheduling apps and tools to schedule your posts in advance
Plan your content and outreach at least one month in advance
Set aside a day to write all your content & media pitches for the month (batching)
Build an email list
Email your list at least 1 x a month
Engage with your followers on a daily basis
If your jewelry business started within the last three years, consider applying for the Halstead Grant to kickstart your strategic planning and potentially win start-up funding.
Remember to Always be Marketing!
Effective marketing starts with your Who, What and Why and creates an unforgettable connection that helps you get consistent sales and attract the right customers who become your biggest brand advocates.
It's easy to get overwhelmed when you decide to start a jewelry business. Take simple steps by setting goals, breaking those goals down, and setting weekly and daily priorities to move you one step closer to your goals.
Download the How to Start a Jewelry Business Right Checklist
---
About the Author: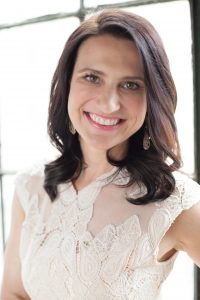 Tracy Matthews is the Chief Visionary Officer of Flourish & Thrive Academy, an educational community dedicated to helping independent jewelry brands attract the RIGHT customers, get consistent sales, and grow businesses that support any vision of success.
Tracy started her career as an independent jewelry designer in the 90's. Since then, her jewelry has been sold in over 350 stores internationally and featured in the hottest magazines like InStyle, Elle, and Glamour. Celebrity customers include Halle Berry, Charlize Theron, Reese Witherspoon and more!
She now hosts the top-rated business & lifestyle podcast, Thrive By Design and is the owner and designer at TracyMatthews.com where she specializes in heirloom redesign and custom bespoke pieces.
You can grab her FREE How to Start a Jewelry Business Checklist to keep all of these tips right by your side. For jewelry business programs, personalized business coaching, and one-of-a-kind community support visit www.flourishthriveacademy.com
Read on for more jewelry business tips:

5 Tips for a Successful Jewelry Business
Hiring Your First Jewelry Studio Assistant
Is Your Jewelry Photography up to Par?
5 Wholesale Strategies You Never Thought Of
Check out our interactive pricing guide.