Sometimes as a jewelry business owner you feel the need to take up a side gig - maybe it's a financial need or a desire for extra jewelry-related experience to build your resume. Sarah Rachel Brown has some great ideas for side hustles for jewelers!
My answer to the question "What do you do?" shifts from day-to-day. As a creative, my approach to a steady career is a full-time day job in the jewelry industry coupled with an array of side gigs. These gigs, or side hustles as many people call them, keep me from living paycheck-to-paycheck while simultaneously feeding my creativity.
I fall into the category of individuals whose side hustles are tied to their field of expertise and this has been a conscious decision on my part. I continue to choose relevant experience over that enticing, well-paid bartending gig because I want how I make my living to reflect my long-term goals. I'm not interested in running a restaurant so why would I work in one?
Running a small jewelry business can already feel like you're juggling multiple jobs and if extra cash flow is needed to grow the business, it's important to be strategic with the work you take on. As my career as a jeweler has progressed, my side hustles have been invaluable to my professional growth and financial stability. Seek opportunities that make you money and simultaneously help you evolve as a small jewelry business owner.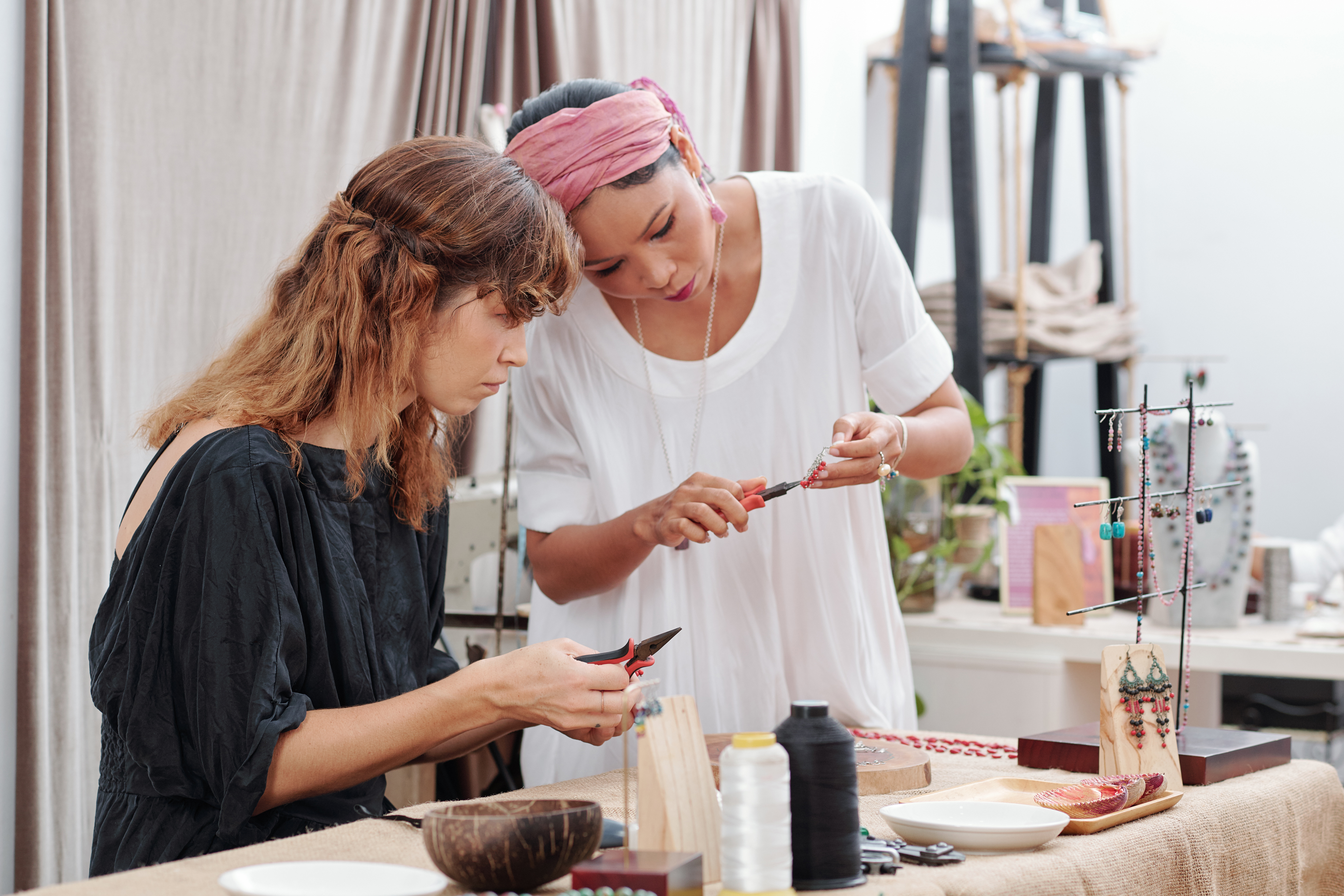 Teaching
There are many ways to approach this option. Do not get narrow-minded in how you can make cash off of sharing your knowledge, think outside traditional educational formats!
Host a small workshop in your studio. If you've got the space, use it! I suggest starting small by hosting something like a stacking ring class where a group of friends can come and make simple rings out of wire. Charge an amount that you would pay for a night out with your friends and have the experience include snacks, drinks, and a completed project. Keep it short, small and manageable. 5 participants paying $75 each means you make $375. Your profit margin will be small the first time around because you're putting in a good amount of prep work but hosting a weekly workshop could mean an extra $1-2K per month in your pocket once you get everything streamlined.
Check with local fine arts centers and submit a proposal for a week-long or weekend workshop. Short-format workshops are a great way to build up your teaching experience and won't keep you from your own studio for too long. Don't wait to be asked, reach out and let them know you're interested.
If you have your MFA, many colleges and universities need adjunct professors. I'm not a huge fan of the adjunct hustle because it's a loophole for schools to not give full time teaching positions that come with benefits, however, if you're a small business owner who can dedicate one or two nights a week to teaching, this is a viable option.
A great way to create passive income is through online tutorials. Put in the time to create well-produced, informative videos that you can market and make available for download for a one-time fee. If 10 people a week download your video for $20 per download, that's $800 a month in passive income.
Social Media
I might be terrible at consistently posting on my own accounts, but pay me and I am an excellent social media manager. This is a great option for those who do not have solid chunks of the workweek to dedicate outside of their studio but perhaps have some time to spare in the mornings or evenings.
Not sure where to find this type of work? Start by posting on your own platforms that you're offering part-time social media management. This can be as simple as offering to post to someone's account 2-3 times per week. Do not charge by post, rather give them your monthly rate and what your deliverables are. Make sure you have an agreement in place to ensure you and the client are clear on how much time you are able to dedicate to their needs.
You can't post without content and this is one area I find creatives are consistently wanting help with. Offer your content-creation services via one-day or hourly rates which gets the client your undivided attention in their studio to take photos, capture video, and brainstorm copy for their platforms. Make sure you factor in your time for editing! Again, have an agreement clearly noting what the deliverables are and the timeframe for receiving them.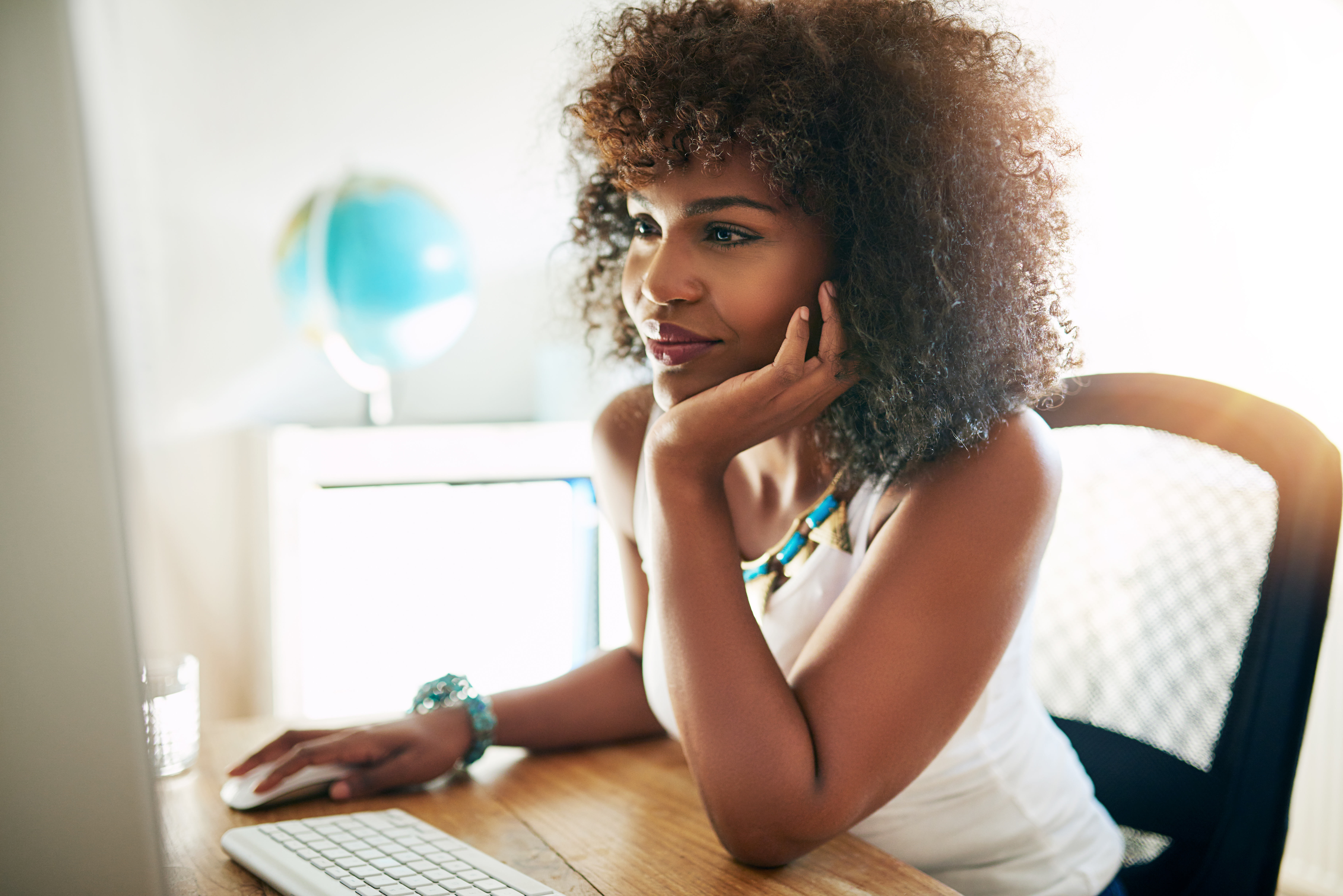 Administrative
Many administrative tasks are online-only and so it can be relatively easy to find part-time work that allows you to work from home on a flexible schedule. Reach out to organizations or businesses that you're already connected to letting them know you're available for hire. Perusing job banks for gigs that might not be directly related to jewelry, but help you improve your skills is worth exploring.
Bookkeeping can include a variety of tasks so make sure you're fully aware of what is expected and that you have the know-how to make it happen. If you don't have the skills, get your certificate through an online training program. For a small business owner, this is a win-win situation.
Maintenance of computer data might sound monotonous which it probably is but sometimes it's nice to have a task that doesn't take too much of your mental energy. If the pay is decent and you can work from your studio, why not?
Overall, administrative tasks require proficiency with programs such as Excel or Quickbooks. My advice is to seek these skills then find a side hustle that allows you to utilize them and enhance your knowledge of the programs. Your small jewelry business will thank you.
Contracting For Other Jewelers
If you crave more time at your bench, capitalize on that need! Again, reach out to your creative community and let them know that you'd be happy to help out a fellow studio jeweler for some extra cash.
Working per piece vs. per hour. This means that you're paid an amount per piece that you clean, cut, polish, etc. The key to this approach is your efficiency and so it might be a scenario wherein the beginning you're not making much but over time, your income will grow. This is an excellent way to build up that one skill we as studio jewelers all need - efficiency!
Sometimes it's nice to get out of your own studio and be around other jewelers who share your similar goals or passions. If you can find a bench jeweler gig that allows you to work 1-2 days a week in a healthy studio environment, go for it. The right opportunity could lead to a wonderful mentorship in your life.
Unexpected Opportunities
Since 2010 I have put in the work to establish myself as a jeweler and educator and in recent years, I have been offered very specific gigs. I tend to say yes to every valuable opportunity, even if I feel underqualified because experience is invaluable and necessary for diversifying one's income streams.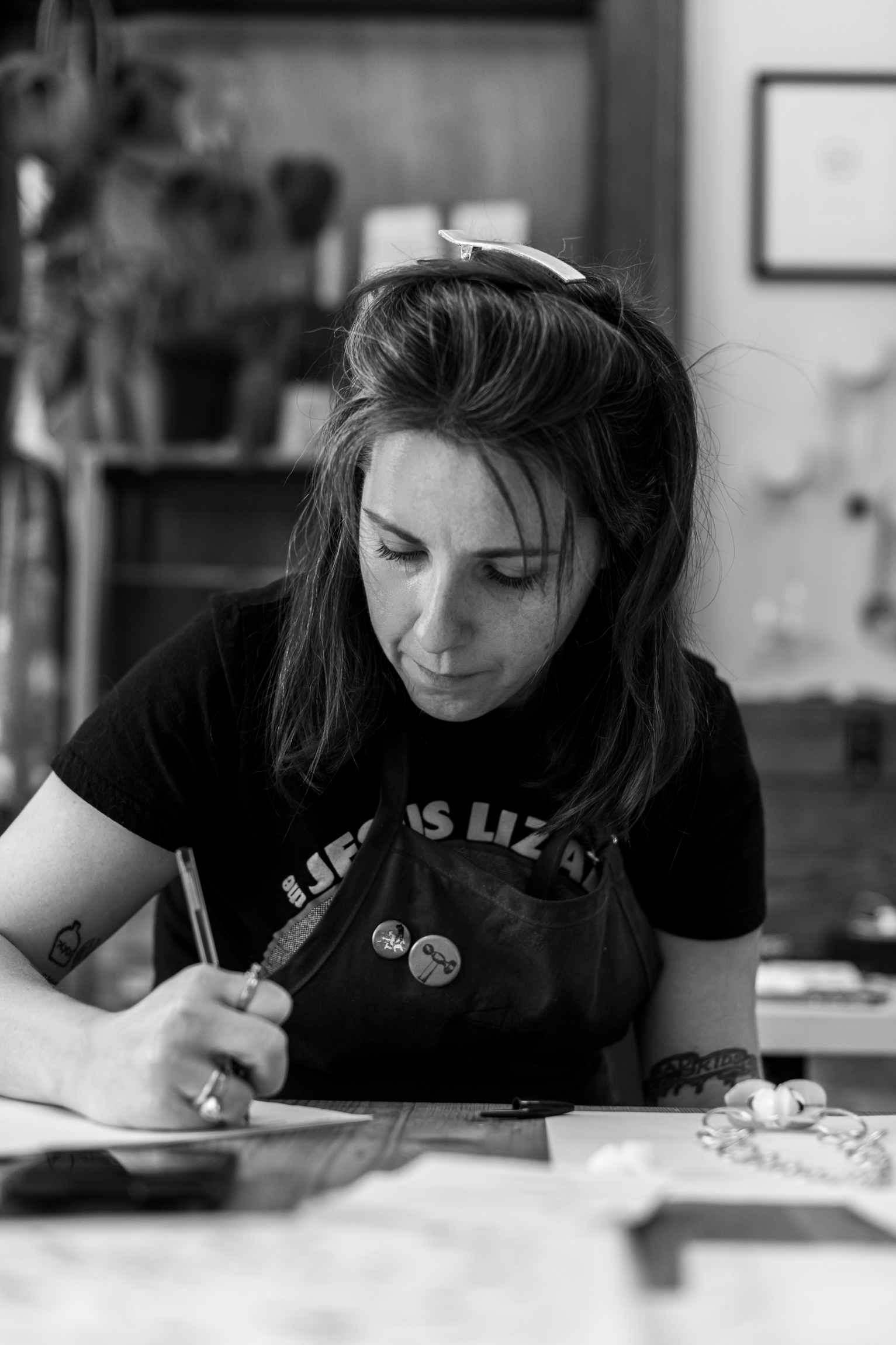 This is not about being good at everything you take on, you just need to be good enough to get the job done or have the savvy to figure things out as you go.
There are two types of people in this world; those who love public speaking and those who fear it. If you happen to enjoy sharing your viewpoints in front of an audience, this can be an excellent side gig. Understand that the first time you say yes to giving a presentation, you're likely going to put in way more work than you're paid for. I have a collection of presentations that have taken me years to create and perfect. Find a topic you are passionate about, put in the work to create an educational presentation, and let your creative community know you want to share it.
Put it on your website. If you don't advertise what you're offering, how does anyone know? Put in the time to create a page on your website that lists the workshops you offer whether it be on jewelry making or pricing. You'd be surprised how many colleges and universities are in need of visiting artists and they often involve traveling to the schools which can be a nice change of pace from the studio.
Remember that when someone offers you a gig, they've already decided that you are qualified so don't let imposter syndrome get the best of you. Say yes and make it happen.
---
You may also be interested in...
Jewelry Podcasts - Perceived Value & More