Making jewelry is a great creative outlet and is a popular hobby. For one reason or another, you may decide to take the plunge and turn it into a business. Check out these tips for transitioning your jewelry hobby into a successful business.
Making jewelry as a hobby is a great hands-on creative outlet for a lot of people. At some point, many people take it a step further and open a jewelry making business! But transitioning from hobbyist to jewelry business owner isn't always easy.
Make a Plan
First, think about where you are now and what your ultimate goal is for your jewelry business. Are you fresh out of school and hoping to make it your permanent profession? Michael David Sturlin says, "I started at the age of 17 with the intent to make goldsmithing my profession. That was 49 years ago. I have worked and supported myself at the bench ever since." Are you looking for a career change after finding your current profession unfulfilling? Or are you like Fiona Webster who hopes "to build a semi-retired lifestyle and focus on my creative streak doing something I love."
Understanding where you currently are and having a goal in mind will help you develop the right business mindset. Someone looking to professionally make jewelry as a primary career for 40 years may have different business planning tactics than someone looking to switch careers or have a later career. If you plan to make your jewelry business your sole income at some point, know this and treat it as such from the beginning.
You may want to consider finding a mentor as you start on your jewelry business adventure. This may be a teacher/instructor from one of your jewelry classes or a formal mentor from an organization you sign up for. If you decide to work for another jeweler while you're starting your business, this jeweler is a great mentoring resource. Your mentor can help you with jewelry-related questions, business-related questions, and help you network and expand your circle of jeweler friends.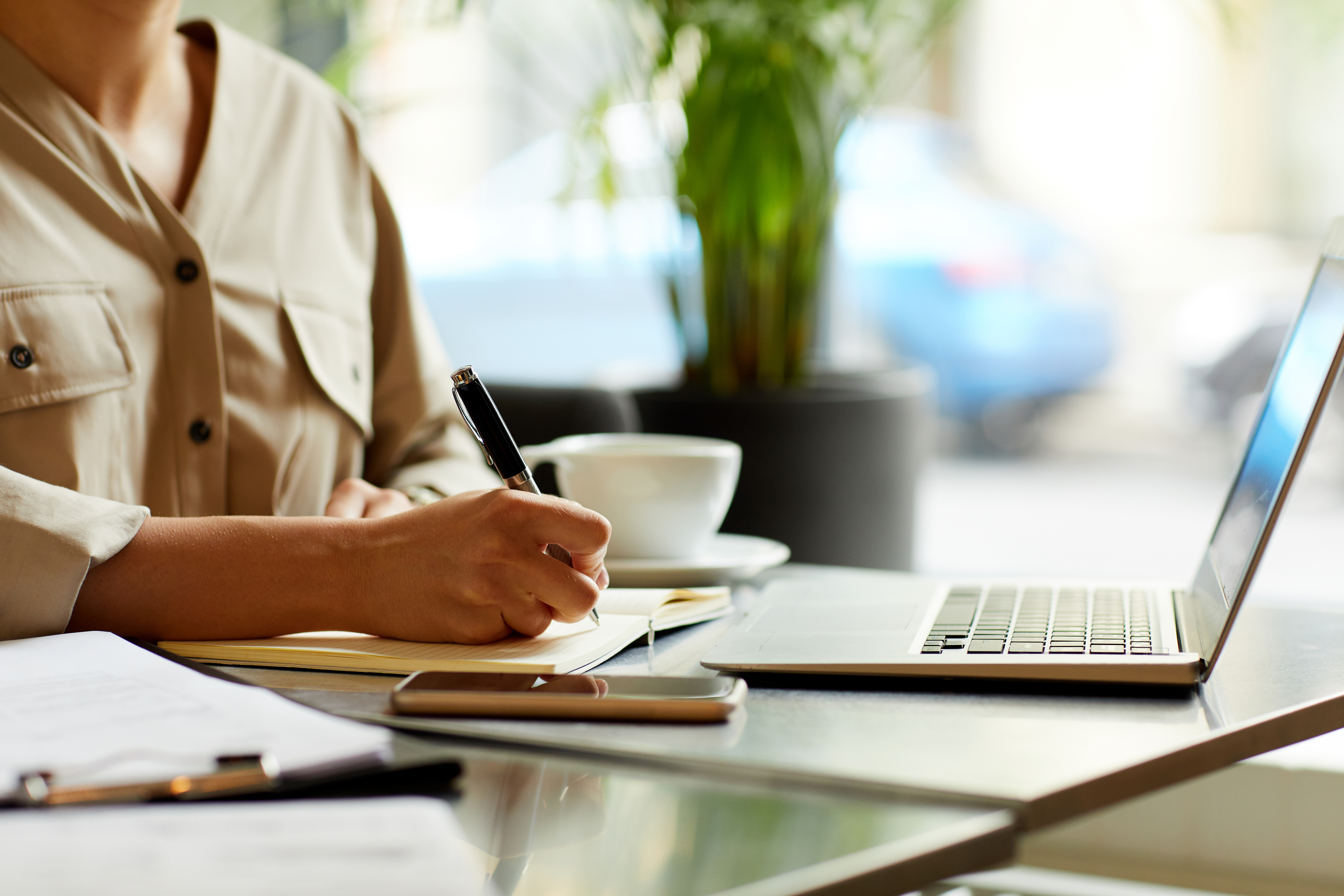 Get Started
Once you've made the decision to turn your jewelry-making hobby into a business, get started! While some people dive headfirst and immediately jump into a full-time venture, many jewelers start their business part-time while they continue working their full-time job. Starting part-time allows you to put money away for your business without affecting your current income.
Working part-time for your jewelry business comes with the requirement of knowing how to manage your time well and learning to maximize your available time. When will you work on your business? You may have to find time after your regular job and on days off. Getting your first sale (outside of friends and family) might be the hardest part of starting your own business, but it will make your time and energy worth it.
I did a lot of all kinds of art as a kid through high school. Then I and got a BFA in printmaking and later worked as a technician in sculpture foundries and as a graphic artist before going back to college to get a teaching certificate so I could teach art. One of the required classes was jewelry-making. Everything in my background came together in that and I decided that was what I really wanted to do. 33 years later I'm still at it. - Suzanne Williams
Move Toward a Full Jewelry Business
As you start your jewelry-making business, you'll probably be focusing on learning various jewelry-making techniques. But to create a successful jewelry business, you'll need to shift your focus to the business tasks as well. The best way to start this shift is to work on a business plan. Creating a business plan will not only help you focus on what you need to accomplish, but will also be vital if you ever need to apply for business financing.
This is a great time to start learning about jewelry business finances. There are a lot of software options to help you keep your business finances on track. You may want to consider taking classes from an organization like the Small Business Administration to learn how to track your business finances.
You'll also want to work on creating a collection and make sure you understand the current trends. Starting out with your hobby, your jewelry designs may be all over the place as you practice various techniques. As you progress towards a business though, your jewelry should start to form collections that work together.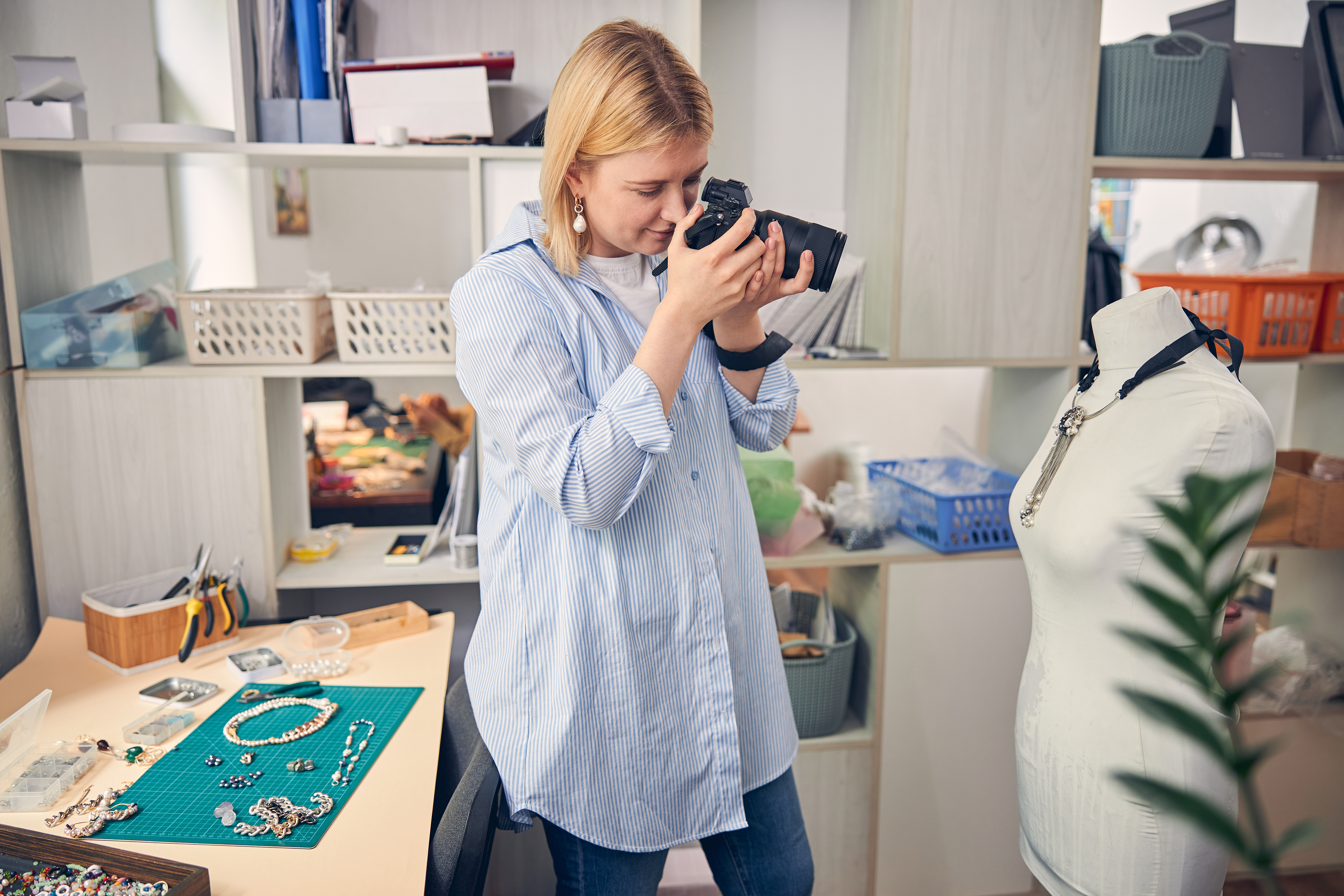 Start Developing Your Marketing
Having beautiful jewelry is great. But if no one sees it, how will it sell? Investing your time and money into a good marketing strategy will make all the difference to get your business off the ground.
Having an online presence is vital when you're selling your jewelry. Whether you're selling on social media, a marketplace website, or a website, it's important to get your jewelry out there in the digital world. Selling in person at fairs and art shows is also a great option, but it's best not to rely solely on this tactic. Deciding where to sell is important as it will affect your marketing strategy down the road. Think about your target customer and where they shop. Selling to a 35-year-old stay-at-home mom isn't the same as selling to a 35-year-old career woman. Take some time to learn about your customers so you'll know who to target for future marketing campaigns.
What is your branding going to look like? It's time to think about your logo, your packaging, your voice and aesthetic, etc. Think about the image you want to portray as a business and how your voice should be represented on your social channels, website, and email correspondence. This also extends to your elevator pitch! How will you convince someone to buy your jewelry in a short amount of time - a couple of minutes at most?
"I have focused on learning the technical skills of gold smithing, but it is an expensive hobby and as the pile of jewellery started to grow and the wants (micromotor, rolling mill, 35 different hand tools, burrs and everything in between), it seemed logical to start selling - particularly when I got to the stage that my husband said he would be prepared to buy my jewellery. - Fiona Webster
Is it Time to Quit Your Day Job?
How do you know when you're ready to take your jewelry-making hobby to a full-time business? Think about these questions:
Do you have the tools and the dedicated space for a full jewelry-making operation?
Is your part-time business bringing in a good amount of money?
Are you investing more and more of that money back into your business?
Do you have a clear pricing strategy?
Knowing if your jewelry business is ready to take full time is a personal decision that only you will be able to make. You should feel comfortable enough with your financial situation that you no longer feel the need for your second job. Take some time to figure out your plans for growth. Will you need to hire an employee? Will you need to outsource some of your pieces, i.e. some of your casting? You may also want to consider outsourcing some of your business tasks to independent contractors at some point as well.
---
Check out these other jewelry business resources:
5 Tips for a Successful Jewelry Business
Jewelry Branding - Graphic Design Basics